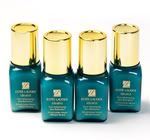 Enjoy our most dramatic skin resurfacing benefits—faster, more efficiently than ever before.
Pores appear 1/3 smaller—instantly.
See a 69% reduction in the look of pores in just 4 weeks.
Repairs the look of uneven skin texture, flakiness and roughness.
See more highly refined, virtually poreless skin. More clarity, smoothness and luminosity.
Smooth on Idealist and instantly enjoy that soft, seamless, silky feeling you love.
Includes 3 times more Glucosamine than original Idealist.
Pore Diminishing Technology significantly shrinks the look of enlarged pores.
Gentle-acting Chestnut Extract helps free your skin from dry, dulling, flaky skin cells.
It's as if you're seeing the skin you were born with, all over again:
Virtually poreless.
Unbelievably soft and smooth.
Incredibly clear and even-toned.
HOW TO USE
Every morning, apply on clean face and throat before your moisturizer.
PRICE AT RM30